Claude-Emmanuelle COURATIER
Carla BOUIS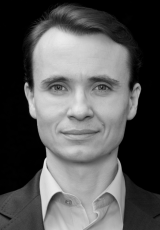 Pierre GAILLARDON
Study director & head of online panels and tests
CELSA, IFP
Envoyer un message
Résumé du parcours
CELSA, 15 years of experience in marketing research on and offline, especially in the field of media (editorial studies). Also teaches market research to marketing MBA and  Master's degree students. 
(Français)

L'originalité de qualiquanti
Une intelligence créative, mais aussi réactive, chaque fois valorisée par nos clients.
QualiQuanti c'est une équipe exigeante avec elle-même, faisant preuve d'une haute conscience professionnelle et d'une implication sans faille tout au long de sa relation avec ses clients comme avec les consommateurs.