Claude-Emmanuelle COURATIER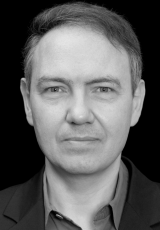 Daniel BO
CEO & Founder
HEC Paris, Sciences Com', Master's degree of sociology
Envoyer un message
Résumé du parcours
Daniel foundedQualiQuanti, a generalistmarrketresearchcompany, in 1990.
He is the author of several fondamental studies on the luxuryindustriy's communication codes, and of two major publications in the marketing field : Brand Content, How brands are transformed into media, in 2009, and Building Brand Culture : Unlock Your Brand's Cultural Potential, in 2013.  
Former publicist (Saatchi, Lintas), Daniel graduated from HEC School of Management and holds master degree of sociology, from Sciences Com' and the Carat Academy.
(Français)

L'originalité de qualiquanti
QualiQuanti est à la fois un institut d'études et un laboratoire de recherche. J'ai eu la chance en 30 ans de travailler avec des talents exceptionnels, dont le sémiologue-philosophe Raphaël Lellouche, qui donne toutes ses lettres de noblesse à notre métier. Avec Raphaël Lellouche, QualiQuanti a été à la pointe de nombreux thèmes tels que le luxe, le retail, le brand content, la brand culture, le gender marketing, le product content …
Chez QualiQuanti, nous produisons des contenus à haute valeur ajoutée et à forte dimension créative, qu'ils prennent la forme de rapports d'études, de conférences, de blogs, de vidéos ou d'ouvrages.